It was another moment of celebration for Deeper Life Campus Fellowship, University of Uyo (UNIUYO), as six members of the fellowship emerged with first class during the just concluded 26th, 27th and 28th combined convocation of the institution.
It can be recalled that University of Uyo had held its convocation on the 9th ,10th and 11th November 2023 with 136 first class graduates presented during the combined convocation. Among the 136 first class graduates were six from Deeper Life Campus Fellowship.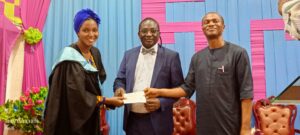 Speaking during the Freshers' Reception and Convocation Service tagged, "Germinatio 2023",  the state Campus Coordinator, Pastor Richard Ajah identified causes of poverty to include: Mentality, Mindset, Menu (knowledge consumed) and Mentoring.
Pastor Ajah who preached on, "Precept for Prosperity of the Righteous", noted that for believers to succeed, they must follow principles of unwavering faith and hope in God, fellowship with the father, invaluable knowledge, strategic positioning and unparalleled faithfulness and diligent devotion.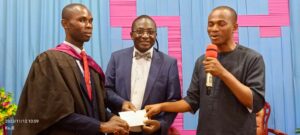 He expressed excitement on the success of many graduates of the fellowship and enjoined the new students to make use of various learning opportunities in the church to sit pretty in their chosen fields.
Pastor Ajah, a professor in the Department of Foreign Languages, recalled that if he had opportunity as the present students , he would have created more impact than what he did.
Earlier in his remark, the Chief Executive Officer Elkanis and Partners, Engr Ekanikpong Ben presented cash prizes to three first class graduates from the fellowship: Mrs Faith Asuquo, Mr Antai Etim, and Mr Ben-Elijah Aaron.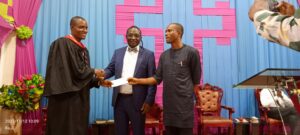 El-kanis and Partners is a Nigerian-based company that develops agricultural intelligence platforms which address crop and food specific issues for profitability, increase efficiency and sustainability of farming businesses.
Engr Ben said the organisation was moved to reward the three graduates who were leaders and workers in the fellowship in order to encourage other students that it is possible to serve God and still come out in flying colours.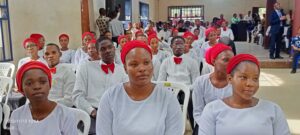 He averred the company was glad that in spite of high academic demands, the graduates, during their days as students, still created time to serve God in different positions of leadership.
Ben posited that God cannot forsake any one who serves him faithfully as he called on others to follow same.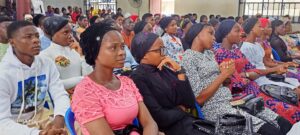 Highpoint of the service was induction of freshmen into the fellowship.